A manufacturing workflow describes how people, processes, and materials come together to deliver finished goods.
When everything flows smoothly, velocity speeds up, waste goes down, customer satisfaction increases, and profits and competitive advantage increase as well. This orchestration can only accelerate when everyone is in the loop – all the time.
At TwinEngines, we describe this orchestration as "real-time visibility." Like a conductor who can see every musician in the symphony, in a workflow, everyone in the organization needs to see the information they need when they need it. Real-time visibility requires mobile. Here's why:
In today's world, people are not sitting at desks looking at terminals; they are walking the shop floor, visiting customers, receiving shipments on the dock, and checking updates many time zones away ­– often in bed with the morning alarm.
Until now, the world of mobile apps mainly served consumer needs. Entertainment apps are developed for millions of users while a manufacturing operation might need an app for a couple of dozen people in the field.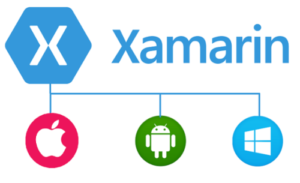 New Mobile Development Tools: New tools make it possible to build custom apps for targeted business needs – as both native applications built with cross-platform tools like Xamarin (for iOS and Android devices) and developed with the Microsoft PowerApps platform. TwinEngines works with both.
Apps built with Xamarin look, feel, and operate as native iOS and Android apps. They enjoy the user interface, API access, and mobile performance of native apps.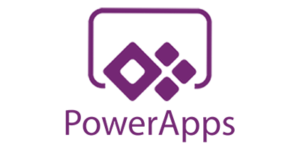 The Microsoft PowerApps platform offers an integrated suite of apps, services, connectors, and data platform to deliver mobile access to a variety of business applications (SharePoint, Excel, Office 365, Dynamics 365, SQL Server, and so on).
The TwinEngines-developed apps below have helped manufacturers bring rich business logic and workflow capabilities into the field to transform their manual business processes into digital, automated processes. All were created as native apps with Xamarin except Vernay's MS PowerApps mobile solution for 5S Lean Auditing. You may click the image to view:
Example 1: Inspecting industrial cranes and hoists in the field
Engineered Systems Inc. is an industrial crane product and service provider.
Problem – ESI's crane and hoist inspection services used a cumbersome paper form and signoff process before a repair could be quoted and scheduled. A faster quoting process would both increase customer satisfaction and enhance revenue from repairs.
Solution – A new Web-based portal now allows inspectors to manage the inspection process through their Sage 100 ERP system with Job Boss. Using an ERP-connected iPad in the field, inspectors can work through their checklists, record notes, capture pictures of any defects or service issues, then digitally sign the inspection. Results are now sent through a quoting portal to the home office where specialists can research costs and quickly deliver quotes for service or repairs.
Results — With this mobile solution, ESI reduced turnaround times, increased inspection quality, and enhanced tracking of the job process from start to finish.
Example 2: Managing installation of commercial signage
DeNyse Companies designs, manufactures, installs, and services commercial signage – from office signs to stadiums.
Problem – The company's Epicor ERP system lacked workflow tracking and automation for signage installations in the field. The burdensome process used paper trails and manual data entry for input into the ERP system.
Solution – A custom mobile application now extends workflow tracking for sign installations, including a mobile checklist, photo documentation, and signature capture. Data is pushed back into Epicor as a shipment and invoiced within Epicor.
Results –Denyse can now track and manage jobs from inception to installation. Manual data entry into Epicor is eliminated and invoicing is accelerated.
Example 3: Servicing digital billboards
Formetco designs and manufactures digital billboards, video scoreboards, outdoor advertising hardware, and solutions.
Problem – With both company and contract technicians servicing billboards, a mobile application was needed to track and manage service requests in the field.
Solution – A custom app tracks labor travel and repair time, manages assignments, updates repair parts inventory, attaches pictures to the service record, and gives real-time updates to Formetco.
Results — Real-time visibility of jobs in the field allows Formetco to manage service requests more efficiently and track all work within their ERP.
Example 4: Performing global 5S Lean audits
Vernay manufactures fluid control solutions at facilities around the world to leading OEM's in the automotive, medical, specialty, printer, and small engine industries.
Problem – A cumbersome 5S Lean Auditing process used manual data input into Excel spreadsheets at each facility, followed by copy/pasting into a Sharepoint website to upload results globally.
Solution – Administrators can now create audit checklists in the local language, assign auditors, track the audit process, and automatically update Sharepoint with results. Auditors use a custom Microsoft PowerApp to receive their assignment, walk through the checklist, and update SharePoint with their scores.
Results – The mobile solution streamlined the monthly audit process for administrators and allowed auditors to capture audit data in the field with a simplified handheld process.
TwinEngines is committed to delivering real-time visibility of your entire workflow to every person in your organization – in the office, on the shop floor, or in the field.  If you have an idea of how a mobile solution may benefit your company, contact us and we'd be glad to explore that possibility with you.
Like a conductor who can see every musician in the symphony, in a workflow, everyone in the organization needs to see the information they need when they need it.
Real-time visibility requires mobile. 
Discuss your operational goals with a digital transformation consultant.